Our Service Department
At Grange Motors Mullingar Our Promise is to "Fix it First Time"
Our trained team of technicians are regularly up skilled by Toyota to maintain and repair your Toyota to the optimum standard and to be fully engaged in the fast changing technology of the modern motor car, providing our customers with a clear explanation of repairs, required or carried out and a detailed Vehicle Health Inspection along with your service.
Our workshop is fully equipped with the latest technology and tools to ensure a premium aftersales service for all makes and models including Light Commercial Vehicles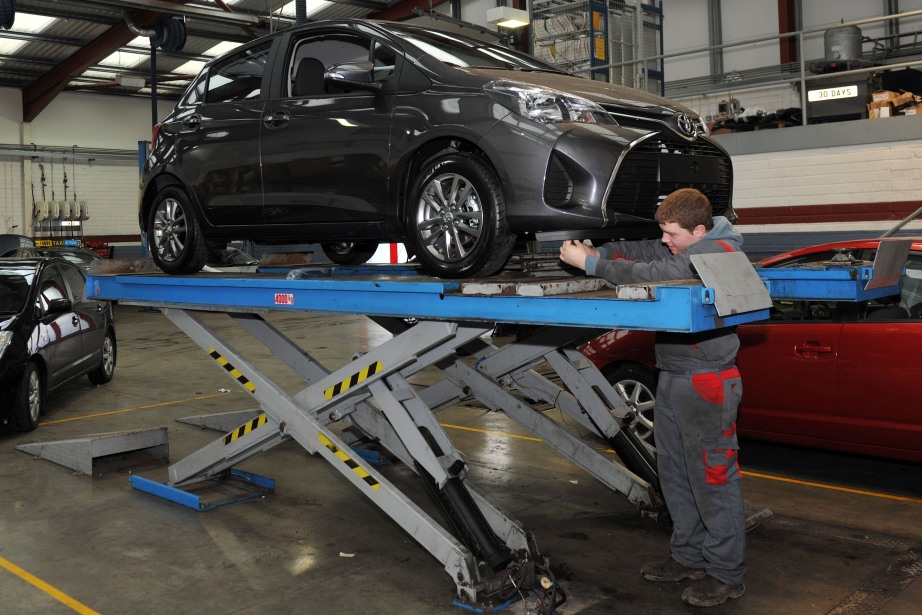 Our workshop is fully equipped with all the latest technology to ensure a premium after sales service for all marques, including pre nct rolling road testing and four-wheel laser allinement.

While our technicians are regularly up skilled by Toyota Ireland to maintain or repair your Toyota to the highest
standards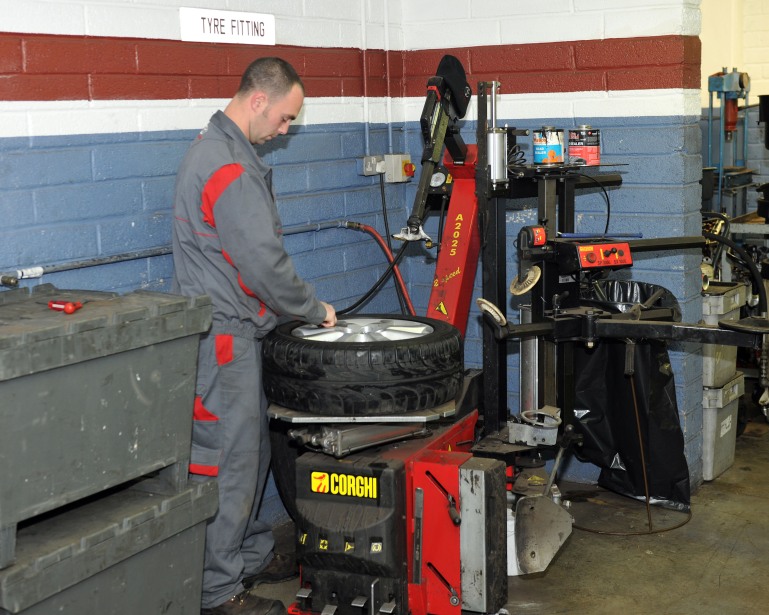 Toyota Eurocare covers you for 3 years from the date of purchase. It covers you outside your own front door or anywhere else in Ireland or throughout Europe.You are covered for:
Mechanical breakdown
Accident
Running out of fuel
A flat battery
A flat tyre
Locking yourself out or lost keys
RESCUE
In the event of a complete breakdown, Toyota Eurocare will send a towing service to your assistance. If possible they will repair the vehicle on the spot.
TOWING
If it can't be fixed on the spot the vehicle will be taken to your or the nearest Toyota Dealer. If the vehicle needs to be securely stored overnight, including a trailer or caravan that you were towing, this will be arranged.
ACCOMMODATION
If you wish to remain in the area where the vehicle is being repaired, Toyota Eurocare will pay for a hotel for the driver and the passengers for a maximum of four nights to a value of IR£100 per person. You will only have to pay for your meals and any other costs you choose to incur (only applies when 50Km's or more from home).
REPLACEMENT VEHICLE
If you like, Toyota Eurocare will provide an equivalent replacement vehicle while your own is being repaired, for a maximum of 3 days. While Toyota Eurocare will make every reasonable effort to provide you with an equivalent vehicle, this is naturally subject to availability (only applies when 50Km's or more from home).
HOW TO FIND US
Directions to Grange Motors (Mullingar) Toyota
Travelling on the N4 Dublin to Sigo take Exit 17onto R394 in direction of Town Centre for 1km, Pass Texaco Service Station on right hand side and Take next turn right into Lough Sheever Corporate Park, Grange Motors (Mullingar) Toyota is the 1st Entrance on right as you enter.
OPENING HOURS
Service Department
Opening Hours
Mon - Fri 9am - 5.15pm

OUR SERVICE TEAM
WE CAN HELP YOU