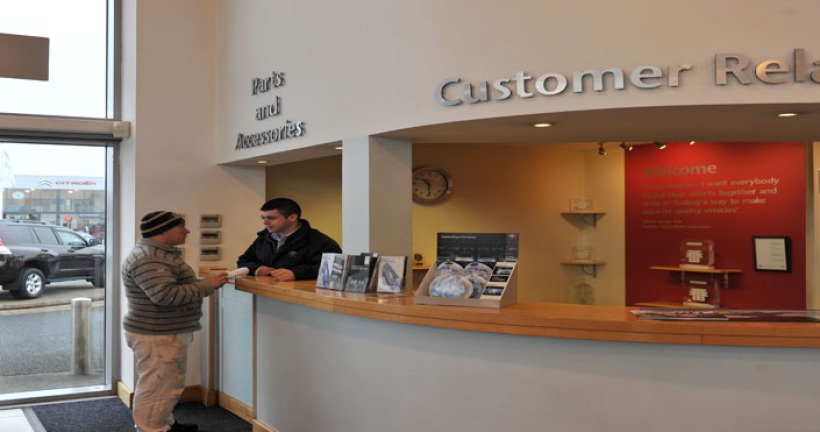 Friendly Stores Area in Grange Motors Mullingar
GENUINE TOYOTA PARTS AND ACCESSORIES
"Toyota Parts maintain the quality and guarantee long-lasting performance of your Toyota to ensure your peace of mind. "
Our parts department offer the complete range of geniune parts for all Toyota Cars with overnight delivery on special orders & next day delivery service.
For the peace-of-mind that comes from 100% certainty, we recommend using Toyota Genuine Parts. Every Toyota Genuine Part is approved by the engineering team that developed your car. These parts are:
• Designed specifically for your vehicle
• Subject to Toyota's exacting standards in terms of quality and reliability
• Come with Toyota's full warranty (12 months unlimited mileage)
• Only fitted by specially trained mechanics
The Toyota reputation for quality is founded on the exceptional design, manufacture and drivability of our cars. This also extends to our genuine parts. They are made of quality materials and manufactured to the same high standards as the parts fitted to your car during production. Moreover, we'll always be around to offer all the parts and maintenance you need.
For safety, performance and peace-of-mind, choose Toyota Genuine Parts

WE SUPPLY:
Genuine Toyota Parts & Accessories
Overnight delivery
Delivery Service
Service Kit
Accessories for all Toyota Models
Key / Key fob